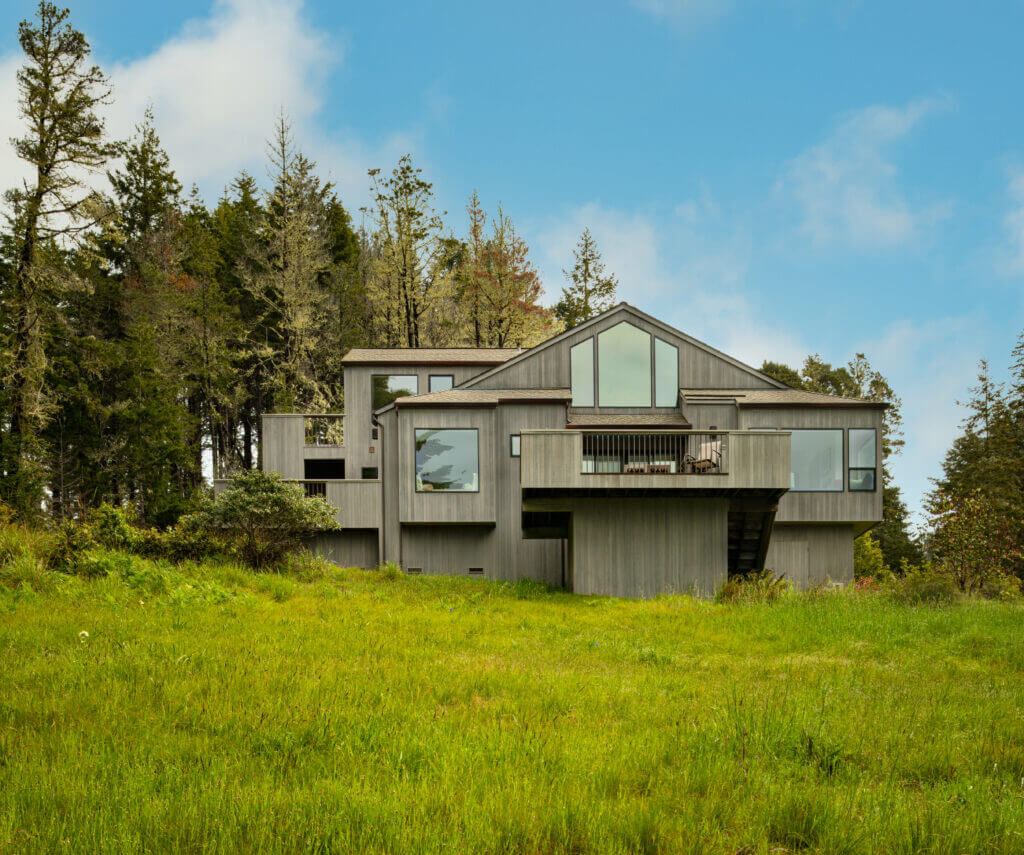 Sea Ridge / Unit 20 Lot 19 / TOT #2175 / Hillside / Multi level home / 6-person occupancy; children over 5 years welcome. Three bedroom (2 King, 2 Twin), 3 bath.
Hot tub, internet access, central heat, gas fireplace, satellite TV, DVD, CD played through tv speakers, stereo, iPod, washer/dryer, deck furniture.
The Sea Ridge home comfortably accommodates up to six persons; children over five years of age are welcome. Nestled high up on the hillside one enjoys spectacular blue water ocean views across an open meadow. Being located at the end of a longer driveway, there is a deep sense of privacy. The home features three bedrooms, three baths and three decks. Two bedrooms are configured as beautiful master suites, each with its own bath and private deck. The comfortable living room, well-equipped kitchen, and generous dining area of this multi-level home combine to create one Great Room. Location is close to The Ranch Café.

Starting at 3 nights, $1,169 / Special weekly rate, $1,842.
Children over 5 years welcome. Sorry, no pets.
Hillside Homes
Alta Pacifica | Caplan | Hobbitt House
Sea Ridge | Seaview Cottage
Forest | Oceanfront | Oceanside Meadows
Architectural | Premier | Pet Friendly

Home