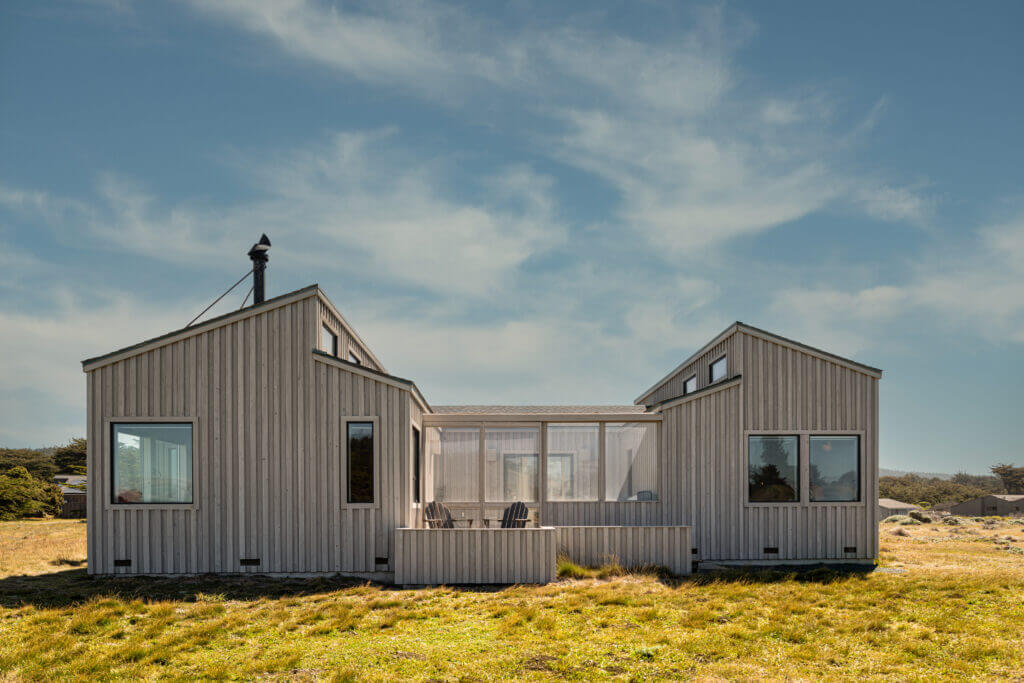 Bella Luna / Unit 35B Lot 43 / TOT #1880 / Oceanside Meadows / 4-person occupancy including children of all ages / 2 bedrooms – 2 baths (2 queen). Hot tub, internet access, central heat, woodstove insert, Satellite TV with 40" wide flat screen in living room with DVD and 31" wide flat screen in master bedroom, iPod dock, CD, washer-dryer, gas BBQ.
Bella Luna is a beautiful retreat, perfect for your home base during your Sea Ranch Escape! In this beautifully appointed home, you will find the great room which includes a comfortable living area, a nice dining area, and a well-equipped kitchen that has its own snack bar with seating. A BBQ is located on the deck just outside the kitchen. Two wonderfully comfortable bedroom/bath suites (one with ADA bath) are located on opposite sides of the great room. The hot tub, on its own sheltered deck, is just outside the living area. Nearby are trail heads to the bluff trail, golfing, and expansive Gualala Point Park.

Starting at 3 nights, $1,228 / Special weekly rate, $2,307.
Children welcome. Sorry, no pets.
Oceanside Meadows
315 | Abalone Cove | Art House | Azul Delight
Bella Luna | Benemy | Lightfoot | Littoralis
Loeffler | Mare Vista | Moon Shadow
Pelican's Rest | Piper's Dream | Sea Meadow
Seaside Serenity | Solstice Meadow | Vincent

Forest | Hillside | Oceanfront
Architectural | Premier | Pet Friendly

Home