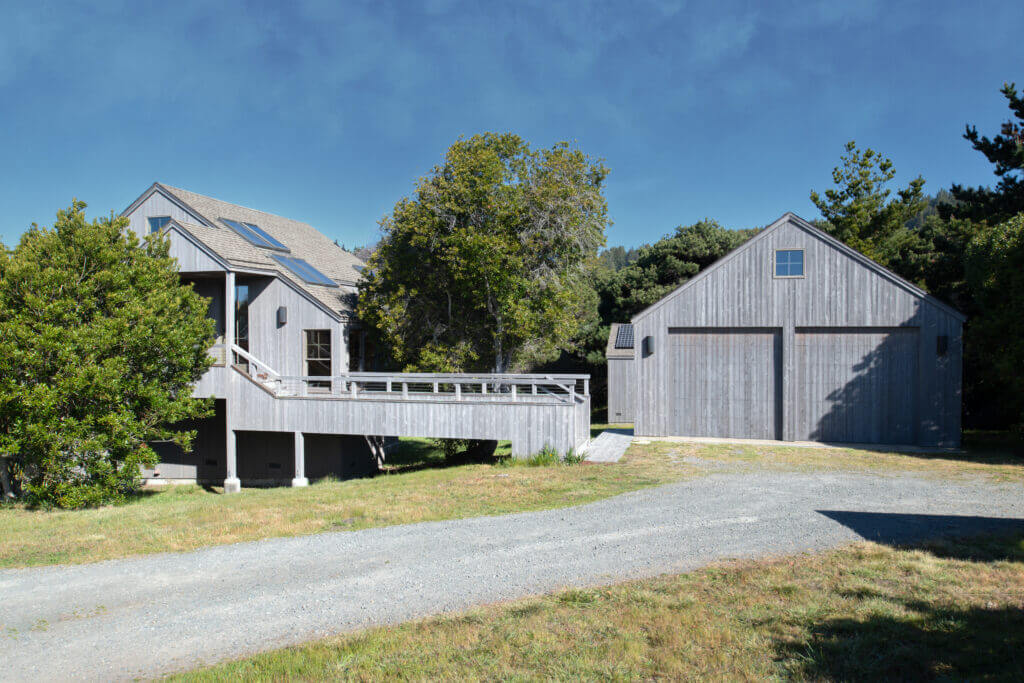 The Art House / Unit 18 Lot 59 / TOD #3116N / Oceanside Meadows / 2 level home / 2-person occupancy, adults only / 1 bedroom with CAL King / 2 baths / Linens provided / Internet access / Hot tub / 2 gas fireplaces / Apple TV and Satellite / Blu-ray, DVD, Stereo / CD's played through DVD / Washer-dryer / Some deck furniture.
The Art House, one of our distinguished Premier Homes, is located in Oceanside Meadows, a very short walk from the bluff. A reverse floor plan puts the great room upstairs with blue water views from the kitchen, dining, and living areas to the horizon and a cozy gas fireplace to enjoy at sundown. Seating at a table for two on the deck makes a wonderful spot for morning coffee or afternoon libations. Audio/visual capability includes Apple TV, satellite, Blu-ray/DVD, stereo, and internet connection. The bedroom suite is located on ground level with a delightful glass enclosed sitting area just outside the French doors with another gas fireplace to complete the picture. Linens and towels are provided. A patio complete with hot tub is located behind the house.

Starting at 3 nights, $1,321 / Special weekly rate, $2,452.
Adults only. Sorry, no pets.
Oceanside Meadows
315 | Abalone Cove | Art House | Azul Delight
Bella Luna | Benemy | Lightfoot | Littoralis
Loeffler | Mare Vista | Moon Shadow
Pelican's Rest | Piper's Dream | Sea Meadow
Seaside Serenity | Solstice Meadow | Vincent

Forest | Hillside | Oceanfront
Architectural | Premier | Pet Friendly

Home