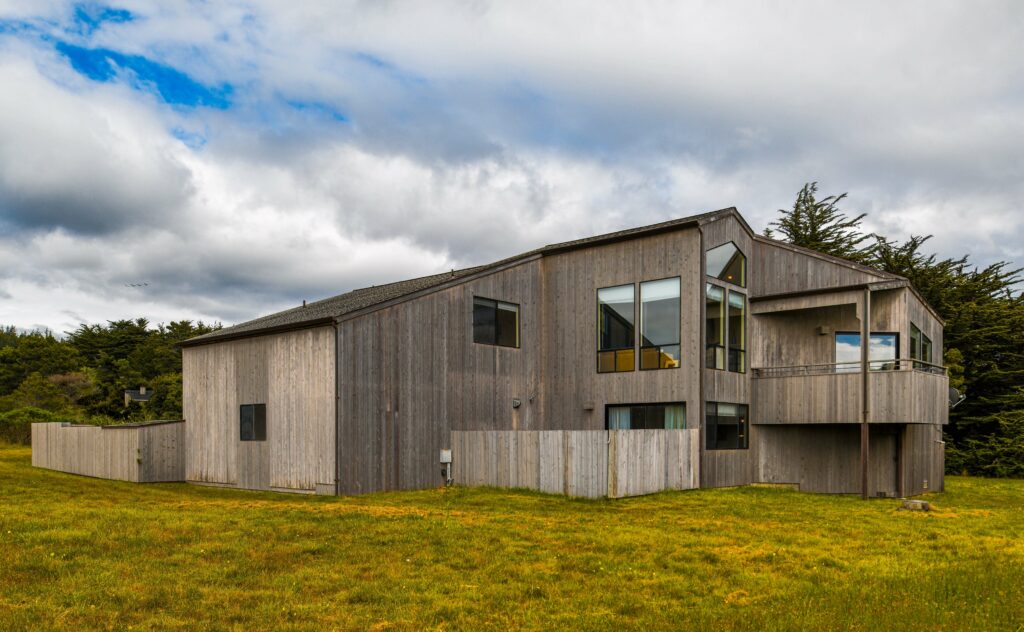 Mare Vista / Unit 35C Lot 97 / TOT #2194 / Oceanside Meadows / 2 level reversed floor plan / 4-person occupancy, 1 child over 10 years ok / 2 bedrooms with own bath (2 Queen), internet access, hot tub, forced air heat, gas fireplace, Satellite TV with Blu-ray, DVD, DVR, CD / washer-dryer.
Mare Vista, a sunny abode accommodating four people, is located a short walk away from the bluff and is an ideal retreat for one or two couples or a small family. The spacious living room, kitchen, dining area and outdoor deck are all on the second floor, as is a spacious bedroom suite and all have nice blue water views across a large ocean side meadow. The first floor has the other generous bedroom suite with great walk-in shower, walk-in closet and access to the hot tub. Access to the trails is remarkably close by as is the Del Mar Recreation Center, with heated, Olympic-sized swimming pool, tennis courts, saunas and showers.

Starting at 3 nights, $1,015 / Special weekly rate, $1,885.
One child over 10 years welcome. Sorry, no pets.
Oceanside Meadows
315 | Abalone Cove | Art House | Azul Delight
Bella Luna | Benemy | Lightfoot | Littoralis
Loeffler | Mare Vista | Moon Shadow
Pelican's Rest | Piper's Dream | Sea Meadow
Seaside Serenity | Solstice Meadow | Vincent

Forest | Hillside | Oceanfront
Architectural | Premier | Pet Friendly

Home